John Coleman, Western Artist
Born and raised in Southern California, John is widely regarded as one of today's most prominent Western artists. At the age of 44 he began his professional art career and today is known for his ability to capture the subtle side of the narrative of a sculpture. His skillful gestures, faces and the emotion they express lead the viewer through the story his pieces tell.
"My favorite type of art is the kind that tells a story that is deeper than what you see on the surface. I believe art is about putting a physical face on a spiritual idea. As an artist, I try to provoke the viewer's imagination and participation into my sculpture, to get them to question what is really going on."
John was invited to join the prestigious Cowboy Artists of America in 2001. His first exhibit with the group was in 2002 and he received the Silver Medal in sculpture for his larger than life "Kokopelli." Another piece from that exhibit, "Visions of Change" has been placed in the permanent collection of the Tucson Museum of Art.
John received the Gold Medal for his life-size sculpture of "Addih-Hiddisch, Hidatsa Chief" from the "Explorer Artists, Bodmer/Catlin Series" at the Cowboy Artists of America Show. That sculpture also received the Kieckhefer Award for Best of Show and was placed in the permanent collection of the Phoenix Art Museum. That same year, John received the coveted CAA Award for the best body of work, voted on by the members of the Cowboy Artists of America. He has won numerous Gold and Silver Medals for his bronzes at the CAA Shows. John won 3 Awards at the 2015 Cowboy Artist of America Show, including 1 Gold Medal for his charcoal drawing, 1 Silver Medal for his new bronze "The Healer," and another Silver Medal for his oil painting "Oracle of the Crow Nation."
The Plainsmen Gallery is proud to represent the exceptional bronzes, paintings and giclees of John Coleman. For more information about availability, or to purchase one of Mr. Coleman's pieces, call the gallery: 1-888-779-2240 or art@plainsmen.com. Email us to be added to our mailing list for information about John's new releases. Flexible time-payments are available!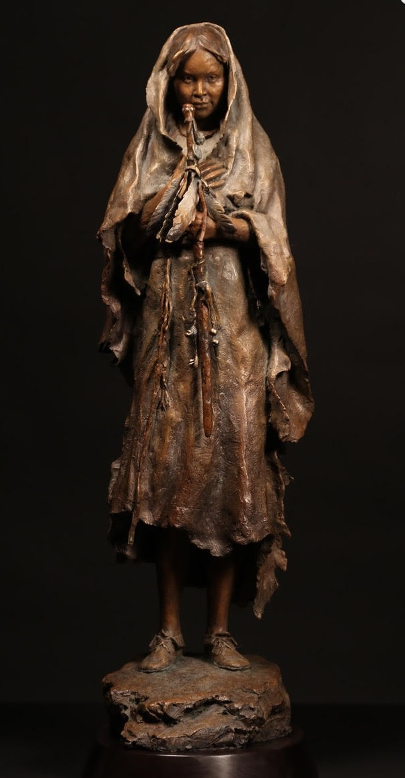 "Sister Moon" Bronze by John Coleman
35"H x 10"W x 11"D, Edition of 20, $15,000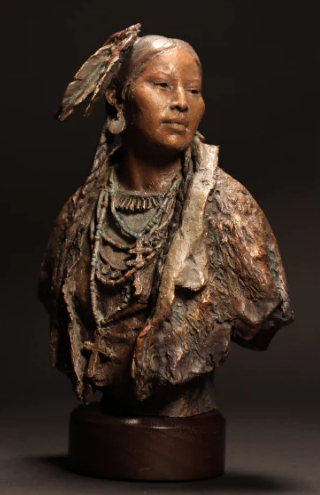 "Sister of the Plains" Bronze by John Coleman
11"H x 7"W x 5"D, Edition of 35, $2,400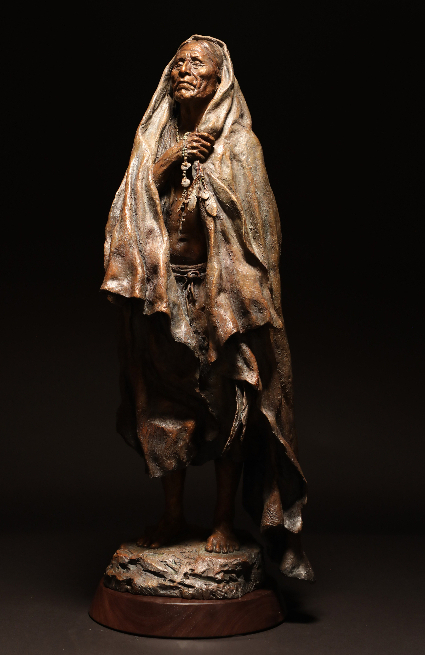 "The Healer" New Bronze by John Coleman
34"H x 12.5"W x 10"D, Edition of 20, $16,500
Note: Time payments are available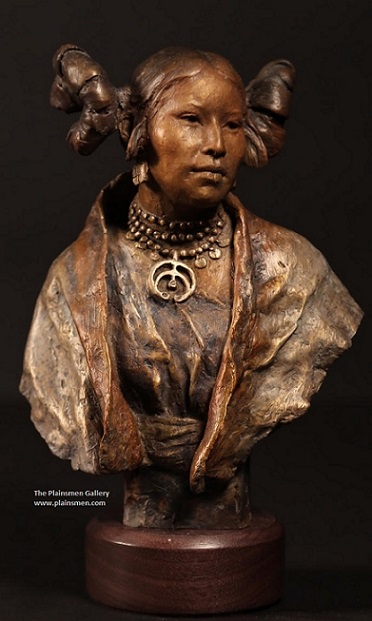 "Maiden from Second Mesa" Bronze by John Coleman
11"H x 7"W x 4"D, Edition of 35, - 1 Available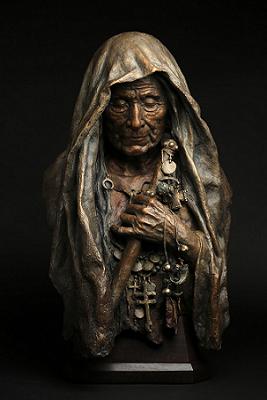 "Medicine of Mother Moon" New Bronze by John Coleman
25.5"H x 15"W x 12"D, Edition of 20,
Note: Time payments are available
(1 Available)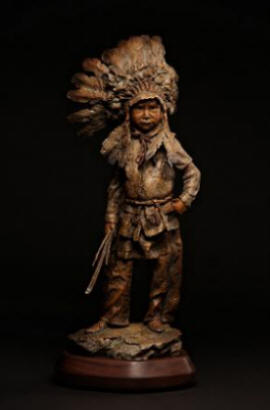 "Legacy" Bronze by John Coleman, CA
20"H, Edition of 35 -- SOLD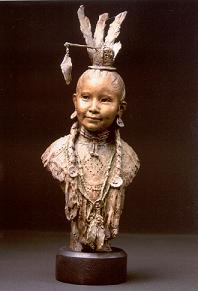 "Little Pow-Wow Girl" Bronze by John Coleman
14"H x 5"W x 4"D
SOLD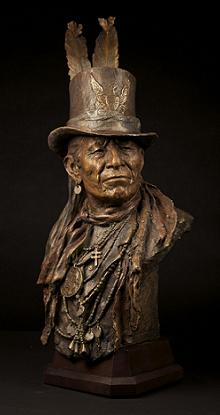 "American Horse" Bronze by John Coleman
33"H x 13.5W x 11"D, Edition of 20
-- SOLD --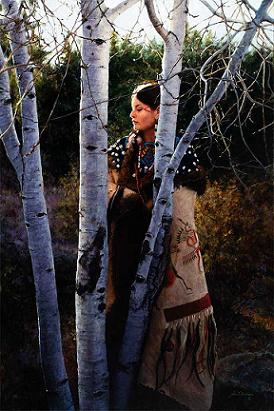 "Communion with the Tall People" by John Coleman
New Giclee Canvas, 36"x 24" Edition of 35, $925
"Monarch of the Buffalo Nation" by John Coleman
Giclee Canvas 36" x 22" Edition of 35, $920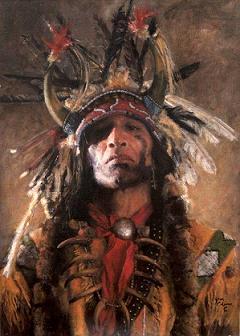 "Holy Man of the Buffalo Nation" by John Coleman
Giclee Canvas, 22"H x 16"W, Edition of 50, $695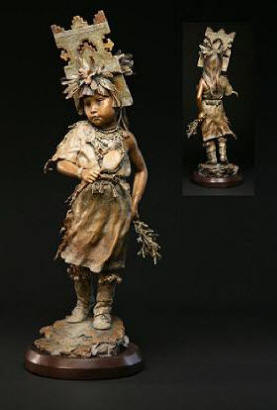 "Bringing the Buds to Life" by John Coleman
(Masterwork) 32"H -- SOLD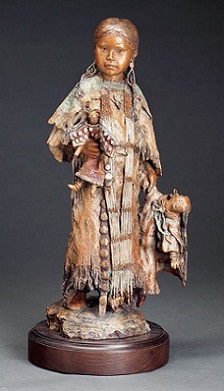 "Reservation Dolls" Bronze by John Coleman
18.5"H x 8"W x 7"D, Ed. 35 - SOLD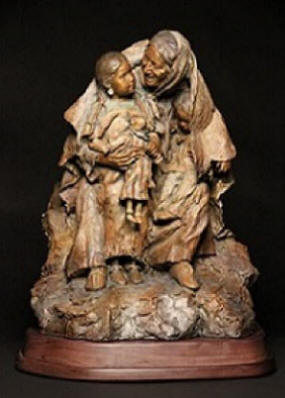 "Grandmother's Wisdom" Bronze by John Coleman
20" H x 14.5" W x 13.5" D
Edition of 20, $12,000 - SOLD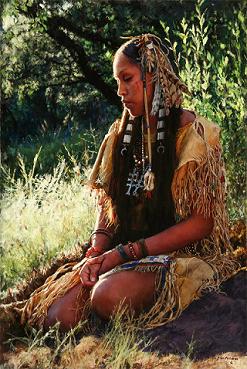 "Magic Hour" by John Coleman
Giclee Canvas, 30"x 20" Edition of 40, $795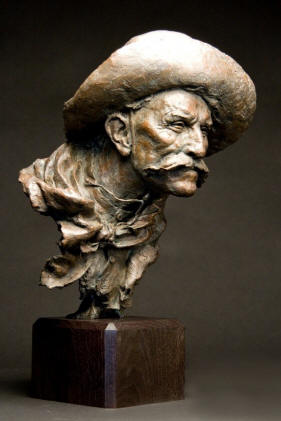 "Ridin' for the Lead" Bronze by John Coleman
23"H x 13"W x 16"D Sold Out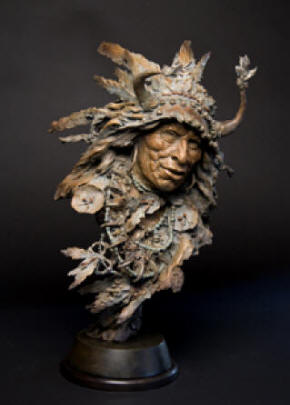 "The Spirit Chaser" Bronze by John Coleman
24"H x 15"W x 19"D, Edition 25 $11,500 Sold Out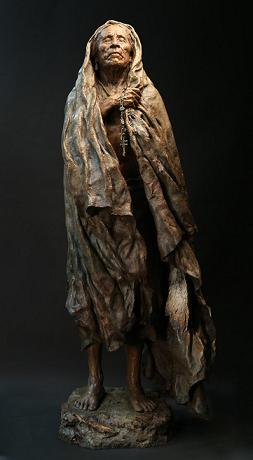 "The Healer" by John Coleman, CA
Life-Size Edition of 9, 64" x 24" x 17" Sold Out

"Puchtuwa-Chta, Arikara Warrior" Bronze by John Coleman
36"H x 13"W x 12"D, Ed. 35 Sold Out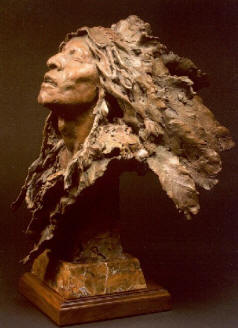 "Warrior's Lament" Bronze by John Coleman
Edition of 25, 20" H x 16" W x 16"D Sold Out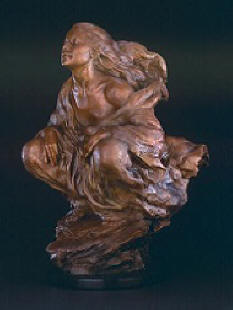 "Where Spirit Meets Earth" Bronze by John Coleman
26"H x 15"W x 19"D, Ed. 50 Sold Out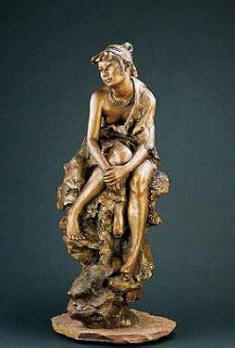 "Canyon Dreamer" by John Coleman
Lifesize: 5/2"H x 24"W x 32"D Sold Out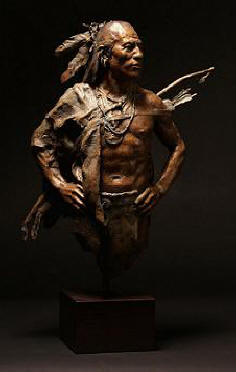 "Unvanquished" Bronze by John Coleman
25"H x 13"W x 7"D Sold Out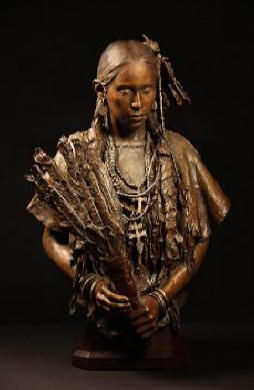 "Graceful Spirit" Bronze by John Coleman
Edition of 20, 28"H x 18"W x 14.75"D Sold Out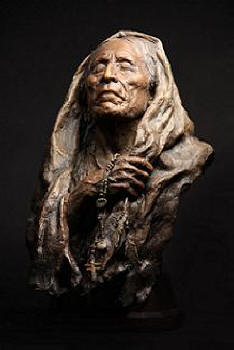 "The Healer" Bronze by John Coleman
24.5"H x 14"W x 12.5"D, ed. 20 Sold Out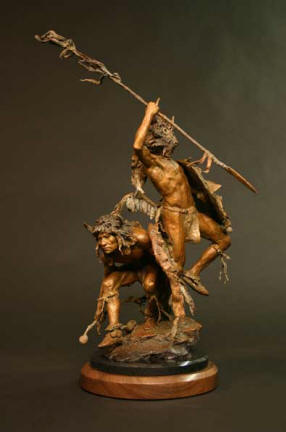 "Mandan Buffalo Dance" Bronze by John Coleman
26"H x 11"W x 19"D, Edition 35 Sold Out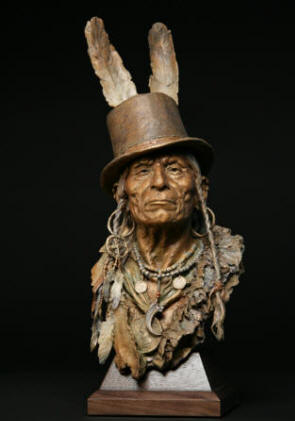 "Mr. Delegate" Bronze by John Coleman,
20"H x 9"W, ed.35 Sold Out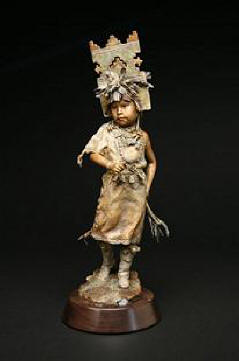 "Bringing the Buds to Life" Bronze by John Coleman
20"H x 8"W x 7"D, ed. 35 Sold Out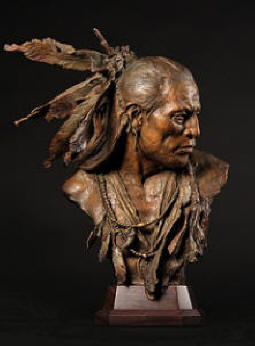 "1832, Arikara Chief" Bronze by John Coleman
24"Hx18"Wx13"D, Ed. 20 Sold Out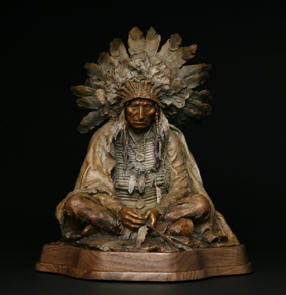 "Glories Past" Bronze by John Coleman
19"H x 17"W x 14"D Sold Out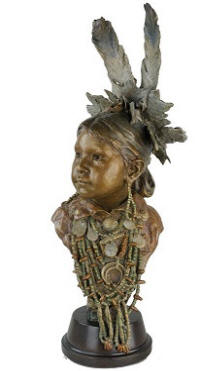 "The Navajo Dance" Bronze by John Coleman
21 1/2"H x 8"W x 7"D, Ed. 35 Sold Out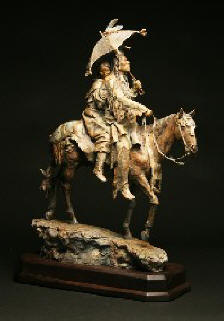 "Honeymoon at Crow Fair" Bronze by John Coleman
27"H x 8 1/2"W x 19"D, Ed.20 Sold Out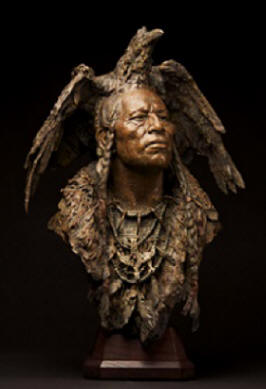 "Two Ravens" Bronze by John Coleman
29"Hx20"Wx14"D, ed. 20 Sold Out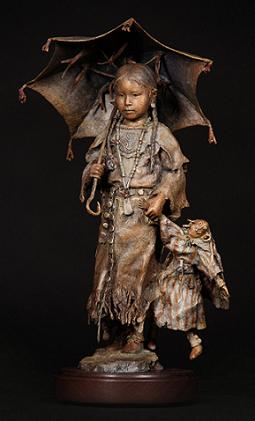 "Pow Wow Promenade" Bronze by John Coleman
19.5"H x 11"W x 8"D, ed. 35 SOLD OUT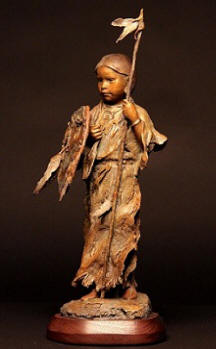 "Pretty Shield" Bronze by John Coleman
18"Hx8"Wx6"D Ed.35 Sold Out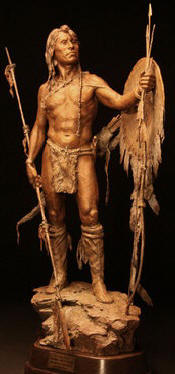 "Little Spaniard" Bronze by John Coleman Sold Out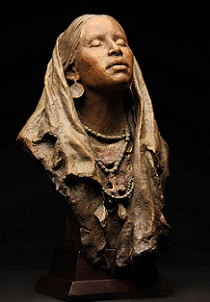 "First Light" Bronze by John Coleman
18"H x 10"W x 8"D, Edition of 20 Sold Out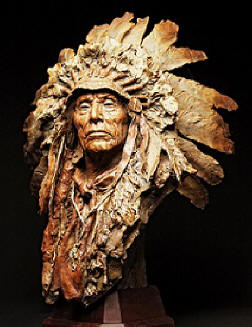 "Leader of Men" Bronze by John Coleman
27" H x 20" W x 17" D, Edition of 20 Sold Out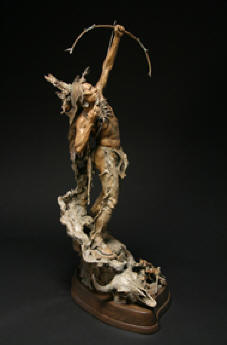 "Mystic Smoke and Sacred Arrows" Bronze by John Coleman
39"H x 19"W Sold Out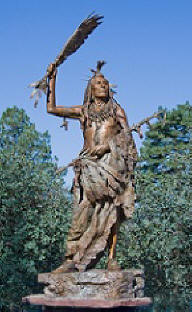 "The Greeter" Bronze by John Coleman
Edition of 15, 6'8" H x 39" W x 22" D Sold Out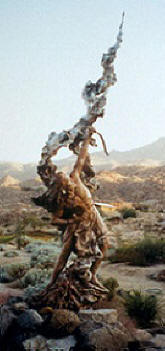 "The Rainmaker" Bronze by John Coleman
Sold Out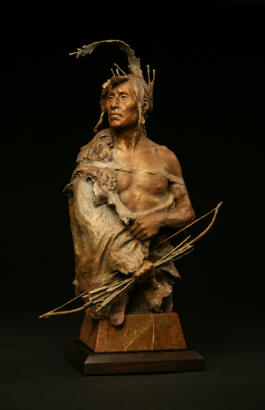 "Mandan Warrior" Bronze by John Coleman
19"h x 12"w x 7"D Sold Out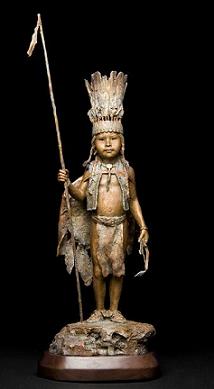 "Mini- Poka" Bronze by John Coleman
24"H x 9"W x 6.5"D, Ed. 35 Sold Out